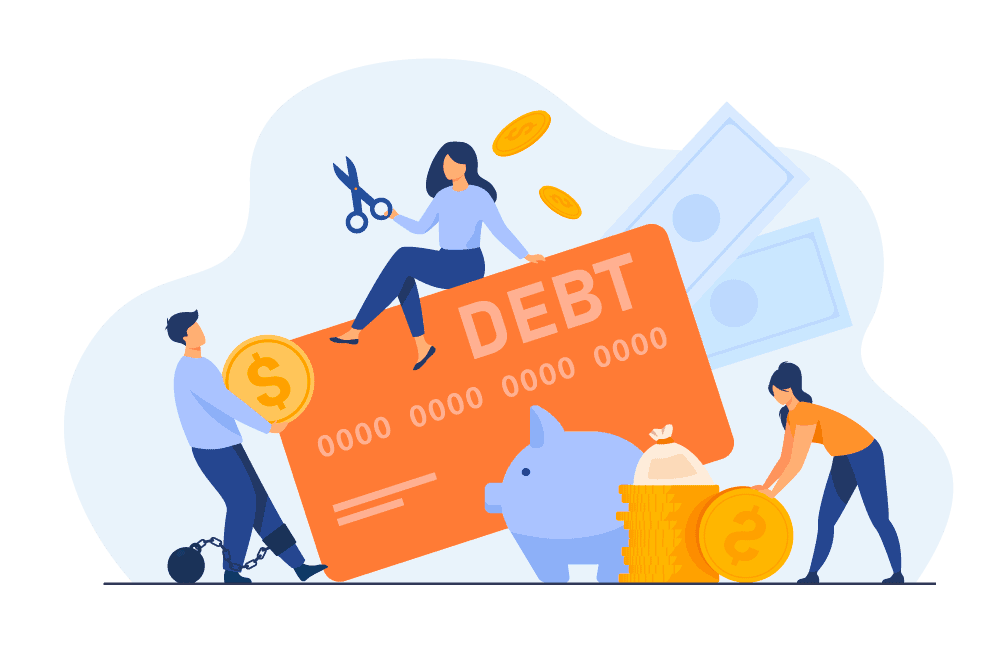 Debt Consolidation Loan Singapore
Solve Your Debt Problems with the Most Hassle-Free Personal Debt Consolidation Loan.
Are you facing a mountain of debt with no end in sight? Do you want to save money, simplify your payments and regaining financial control? A personal debt consolidation loan Singapore can make all that possible. With a single payment each month and lower interest rates, you will be able to manage your finances better. Here at Credit Hub Capital we understand the daily struggles of living with large amount of debt, which is why we offer you our convenient and affordable personal loans.
Apply Now
Considering Debt Consolidation Loan?
* Credit Hub Capital reserves all the rights to amend terms & conditions without any prior notice to customers. The borrowers have no obligation to take up the loan if the loan package offered is not satisfactory.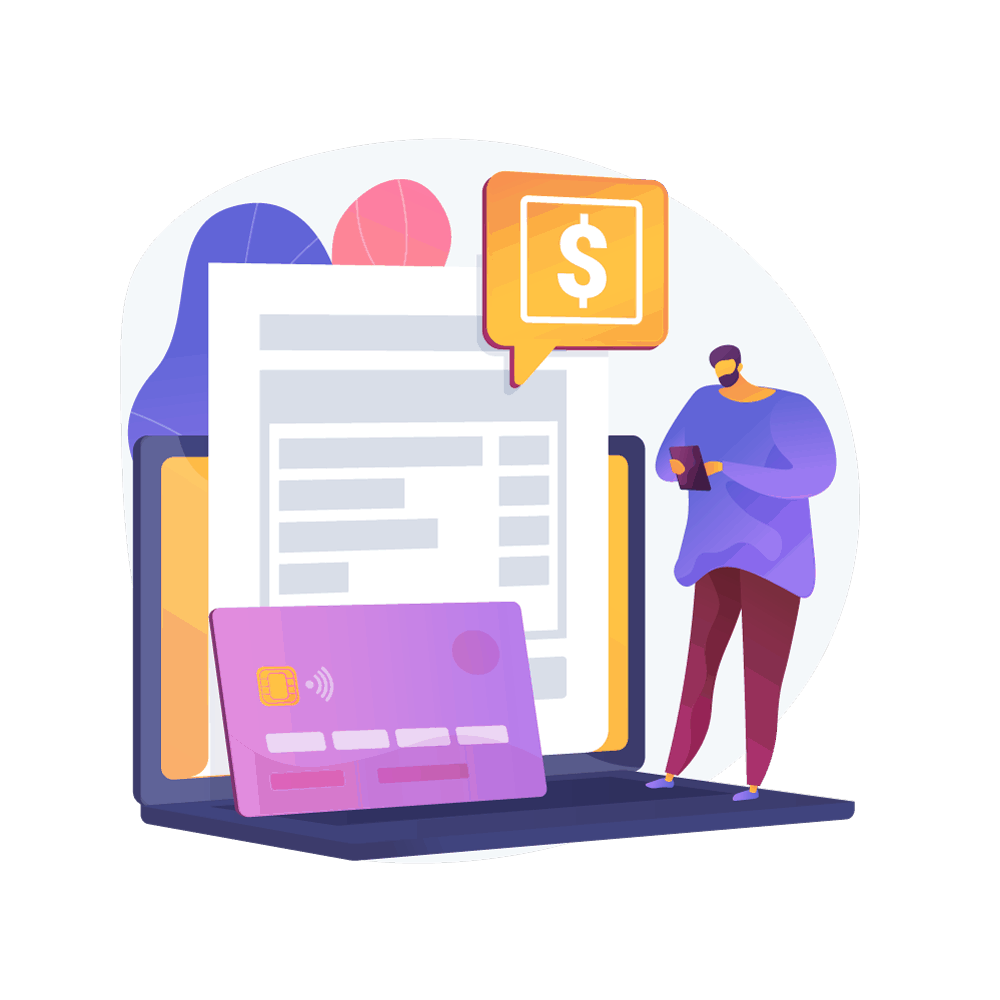 Debt Consolidation Loan Requirements
You should be at least 21 years old
Have a copy of your NRIC
Have details of your CPF contribution or your income tax notice for the last 12 months.
Your payslip
Consolidate into a single affordable loan


HOW DEBT CONSOLIDATION LOAN HELPS YOU
Hassle Free
No one likes having to worry about debt and financial obligations, but it's a reality for many. With a personal debt consolidation loan from Singapore, you can forget the hassle of managing multiple payments each month and roll all your bills into one single repayment plan. Allowing you to focus on getting back on track with minimum stress, this comprehensive solution is the ideal way to manage any personal debts in an orderly fashion.
Speedy Loan Process
We makes it easy to quickly apply for and obtain a loan. The application process is fast, taking no more than 15 minutes of your time. Our quick online forms are designed with convenience in mind – we strive to reduce the friction between our customers and their access to funds so that you can get approved as quickly as possible. With us, you don't have to wait around for days on end just for the results of your application!
Low Interest Rate
Our loan features low-interest rates that help make paying off high-interest debts easier and more cost-effective. Plus, our customized repayment schedules are tailored to your budget for maximum convenience and affordability. Take control over your finances with Credit Hub's range of debt solutions - allowing you to soon be living stress-free and taking on life with less financial burden!
Apply for a Debt Consolidation Loan
*All fields are required.
FAQs for Debt Consolidation Loan
Moneylenders in Singapore need to be licensed with the Registry of Moneylenders. Licensed moneylenders are regulated by the Moneylenders Act and Rules. Fees that can be charged, lending amounts limit, and interest rates a lender can charge, are capped by the Registry and Ministry of Law.
Licensed moneylenders also need to register their office and phone number. When researching for personal cash loans, borrowers should look out for the office address and phone number in the website and tally with the registered list of licensed moneylenders.
Under the advertising rules that took effect on 1 November 2011, licensed moneylenders are permitted to advertise only through these three channels:
business or consumer directories (in print or online media)
websites belonging to the moneylender
advertisements placed within or on the exterior of the moneylender's business premises
All other channels are prohibited.
You may look for Credit Hub Capital and our address in this list of moneylenders.
To find out more about unlicensed moneylenders (UML), you may click on this link: Unlicensed Moneylending
Instead of applying for the loan due to shortage of funds solely, the borrower should consider the issues and circumstances that are more important and require immediate attention and money. 
There are higher interest rates and some fees included in your loan, which does not make it seem too appealing to be used for mundane things.
Though so, personal cash loans are not only designed for an urgent expense. You surely can rely on the loan for other concerns - to pursue post-graduate education, professional training, or even consolidate massive credit card debts, which is tougher to repay with several cards separately while accumulating with high-interest rates. Learn more in Our Note To Borrowers.
Think carefully about the personal loan rate of interest. You should do further research and comparison to secure a lower interest rate for a personal loan.

Check the type of personal loan rate of interest from different banks and different moneylenders in Singapore before applying for one.

Read the terms and conditions carefully. Understand the different kinds of fees aside from personal loan rate of interest. You may want to consider prepayment, disbursement and late payment fees (Our Note To Borrowers)

The amount of loan you want to borrow should be within the limit because the repayment can be difficult. If you have outstanding payments then it will reflect on your credit history and vailing further loans will be difficult.
Licensed moneylender focuses on smaller loans.
With proper documents, approval can be done within the day as compared to banks which often need several days or a week for approval. Licensed moneylenders have a higher interest rate as compared to loans from banks.
Identify your preferred loan repayment amount. Discuss with the licensed money lender about your choice of repayment scheme because this will affect your ability to repay your loan in full and your credibility if you are not able to pay.

After all, you may end up encountering even deeper problems when you find a moneylender who can provide you with the amount you need. However, the payment terms are non-negotiable. Some companies may even fail to provide you with any support when you face serious issues in terms of repayments.

Choose a lending institution that takes time to discuss with you on topics that will affect your decision when applying for a loan including repayment terms, interest rates, loanable amount, and other issues relevant to getting the best loan package. You can learn more in Our Note To Borrowers.
As long as the individual can produce a proof of decent income, it is a possibility that they can still take out a loan with the moneylender. While licensed moneylenders are more forgiving to credit score, it is up to the moneylender's decision whether to loan or not.
More often than not, more people are taking loans, like housing loans and study loans, to pay off these necessities at different life stages and challenges. At Credit Hub Capital, the loan amount depends on the clients' situations. Speak to our consultants and we'll be glad to help.
Concerns pertaining to payment - when you delay your loan payment, you will receive penalties. Besides settling the principal amount borrowed and the interest rate, there are other charges. Hence, only borrow when necessary.
You need to understand the interest rate of the personal loan. 
For the borrower, the personal loan rate of interest will often depend upon the assessment of the credit history of the borrower, the amount of the loan taken against the income of the borrower and the tenure of the loan. 
Whether a lender will loan out, it often will depend upon the borrower's income, the current monthly instalments the borrower is already paying, the company where the borrower is working and his or her profile and the credit history.
You can loan any amount if you wish to take out a secured loan. However, there are specific conditions for unsecured loans such as the following:
For less than $20,000 annual income, you can borrow up to $3,000.
For $20,000 – $29,999 annual income, you can borrow up to 2 months' worth of your income.
For $30,000 – 119,999, you can borrow up to 4 months' worth of income.
For $120,000 (or higher) annual income, you can borrow any amount you need.
Loan Advices
Quick Finance Tips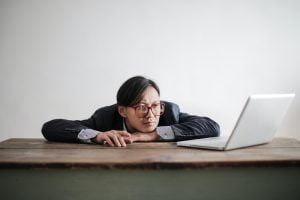 Getting a loan from a money lender in Singapore can sometimes be a life-saver, especially when you need immediate financial assistance. However, there might be instances where you find yourself
[...]